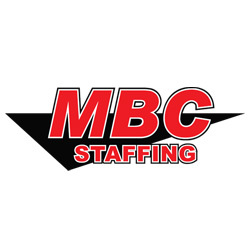 Quality Assurance Worker
Sorry, this job has expired.
Georgetown, KY
MBC Staffing is now hiring Quality Assurance Workers. We have immediate 1st and 2nd shift openings available. These positions are long-term and located in Georgetown, KY. Overtime is available daily and is mandatory upon production needs with rotating weekends. We offer part-time upon vacancies, as well.

Qualifications
• Must be punctual.
• Must have strong attention to detail.
• Must have a willingness to learn, as well as a commitment to your job duties.

Quality assurance experience is helpful, but not required.

Requirements:
• Please bring two forms of ID to apply.
• Steel toe boots.
• Must have reliable transportation.

Work hours
• 1st shift is 5:45am-2:45pm. Pay is $11/hr.
• 2nd shift is 5pm-2am. Pay is $11.50/hr.

Do you know if you are ready and want to move forward? If you answered "yes" then call and set up your interview today!

Applications are accepted from 8am-3pm daily. Walk-ins are welcome! Call for an appointment today and ask for Jessica. Click 'Apply Now' for our address and phone number. We're looking forward to recruiting you for your future needs.

We are an Equal Opportunity Employer.

12719